THE BEST GIFTS TO GIVE ARE THE ONES YOU LOVE TO GET
Give the gift of an Ozuki experience.
Simply choose the amount and consider it done.
We will email your loved one, friend, or colleague a virtual gift card with your personalized message to them.
Click here to purchase. Thank you.
Services
Ozuki Salon offers conservative, precise haircuts, as well as more innovative contemporary cuts, two style directions that are as prevalent in Tokyo as they are in Washington, D.C. At Ozuki Salon you have the choice of discussing your haircut, color, or treatment in Japanese, Mandarin Chinese or English. Most of the staff is bilingual and specialize in Asian hair. Whichever service you receive in the peaceful, relaxed ambiance of Ozuki's Georgetown salon, you are certain to come away feeling refreshed and with great looking hair.
Haircuts (including styling)
Women: $88
Men: $68

Styling
Shampoo & Blowdry: $54
Updo Styling: from $90

Color
One Process Color: from $85
Partial Highlights: from $115
Full Highlights: from $151
Balayage: from $185
Olaplex Treatment : $40
Perms
Permanent Wave: from $115
Japanese Straight Perm: from $450*
* Price quoted upon consultation

Kimono Dressing
Furisode (long sleeve): $200
Tomesode,Houmongi: $150
Tukesagi: $150
Komon: $120
Haorihakama: $100

Chemical prices do not include a Haircut or a Blow dry.
Japanese Treatments
Advanced Hydration
from $62 Advanced Hydration is a treatment for dry, weak or moderately damaged hair. The deep-conditioning treatment commits beyond the initial feel by leaving tresses silky smooth for well over a month. Advanced Hydration treatment leaves hair feeling instantly silky, smooth, shiny and strong.
Keratin Damage Repair
from $67 Noiraudepro Keratin Repair is a powerful revitalizing Keratin treatment formulated in Japan for damaged, dehydrated and lifeless hair. This restorative hair treatment will help hair to retain moisture, becoming more manageable and easier to style. Your hair will feel silky smooth adding shine and body.

Moisture Color Lock
from $62 Moisture Color Lock brings natural health to color treated hair, creating incredible shine and radiant long lasting color. Repair your hair from the inside out and notice immediate effects with Inphenom. A 5-step in-salon treatment done immediately after coloring helps to lock in your vibrant color.
Milbon Healthy Scalp
from $67 Beautiful hair begins at the roots. Healthy Scalp is a luxurious in-salon treatment that uses specialized massage techniques and is specifically formulated to cleanse, moisturize and nourish the scalp to combat aging and alleviate problems such as itchiness, redness and dandruff. Healthy Scalp creates the perfect environment for hair growth.Healthy scalp equals healthy hair.
Profile
The Ozuki hair salon in Georgetown, like some of the best addresses in Tokyo, is tucked away on a small side street but is definitely worth a detour from the city's busier thoroughfares. This gem of a hair salon, Washington, D.C.'s premiere Japanese salon, specializes in Asian hair but provides excellent haircuts, color and treatments for everyone that appreciates attention to detail and superb customer service. Ozuki brings to Washington the high standards of courtesy and "cutting edge" style that have made Tokyo Salons famous the world over.
Our Stylists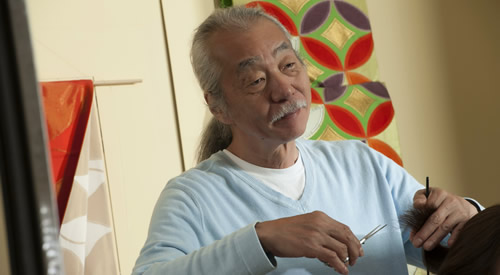 Iku Kawashita
– A master at precision cuts, Iku's haircuts grow out beautifully, earning rave reviews weeks after your appointment. He definitely understands the art of the curl. Beginning his career in Kyoto, Iku is now famous in DC for his "God-given" natural looking highlights and rich vibrant color.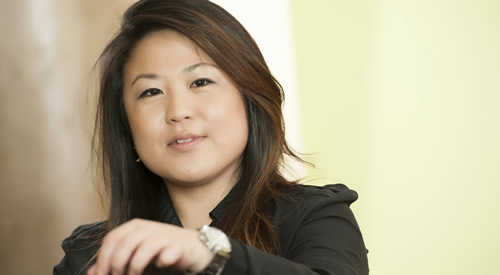 Keiko
– Keiko is an exceptionally gifted and soulful stylist who is devoted to making people love their hair. Her true talent is revealed when she is with her clients listening to their needs, understanding their style and then creating masterful, versatile cuts, curls and color that can be edgy, natural, or polished.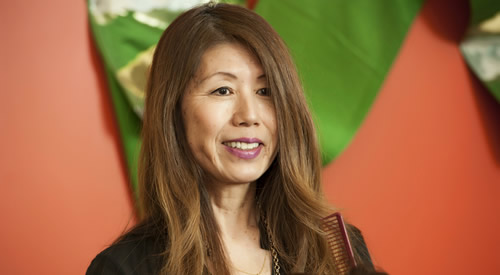 Shigemi Matsumoto
– In Shigemi's chair you will find a peaceful focused stylist with a touch of edge. Equally at ease with long flowing layers and sassy pixie cuts. She also has a fiercely loyal male clientele, who rely on Shigemi to get keep them looking sharp from office to street.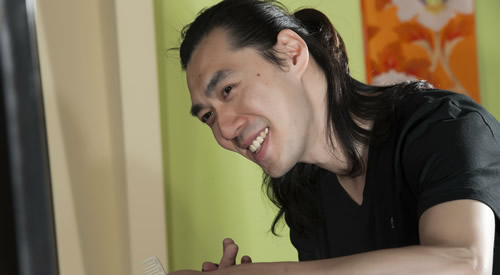 Tony Peng
– When it comes to styling hair Tony is a genuine artist. With extraordinary consideration, you will feel his complete dedication when he creates a masterpiece that is perfect for you and your lifestyle. A native of Taiwan, Tony is equally at ease discussing your hair in Mandarin Chinese or English.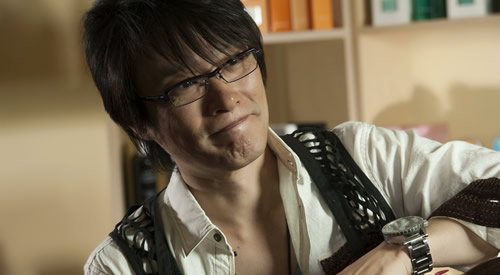 Shu Yamashita
– Shu is a world-class talent with a warm, calm, intuitive presence. His understanding of shape and design, keen attention to detail, and passion for his art, has him quickly becoming one of our most sought after stylists.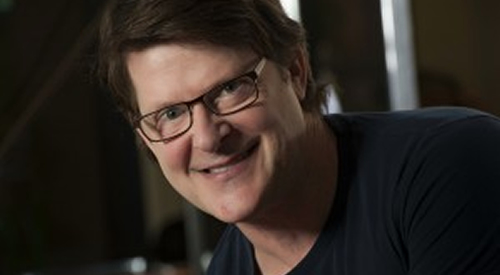 Steven Landry
– Steven is a creative and engaging stylist who delights every client before him. His devoted clients trust his steady hand and vision implicitly. He possesses an extraordinary, classic talent and is always in demand.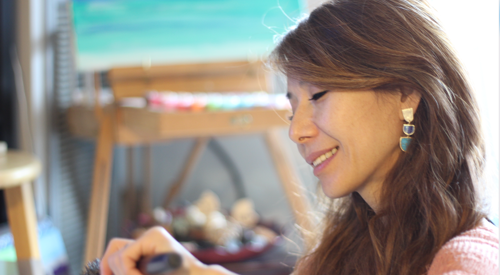 Mk Jung
– Mk Jung is a delightful, senior stylist with over 15 years of experience. She brings to Ozuki a positive energy that fills the salon and makes her a new client favorite. Being a highly skilled stylist, Mk owned the celebrity favorite C.D.P. Salon in Gangnam, Seoul, before her journey led her to Arlington becoming a top stylist at the very popular Image Salon. Her work is polished with a healthy dose of edge when called for. Mk is an expert at determining a haircut and color that works best for her client's looks and lifestyles.